I never knew I needed to be a
master falconer
until today.
THIS BIRD IS DRESSED LIKE AN AVIATOR!!!
This $150,000 gift is not just a chance to get up close to birds that are clearly too cool for the flock. We'd get this:
That trunk is loaded with canvas chairs, a table, those bird perches and this: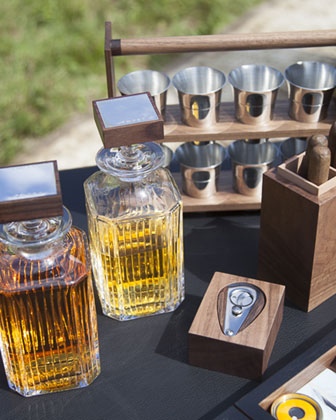 BOOZE AND CIGARS!!!
Looking at
this video
of a pretty blonde girl, it appears to be supremely cool to walk with giant birds! So, let's do this!
RELATED POSTS: