The magazine
GQ
has released its "Men of the Year" issue. I think they're mostly fine choices.
Comeback of the Year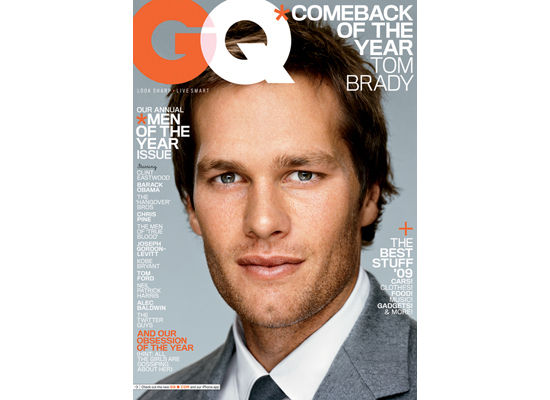 Tom Brady.
Hmm
. I don't really follow football, but I can totally be on board with this guy being on the cover of a magazine
.
Look at him. He's pretty! I mean, not as pretty as that
supermodel wife of his
, but still, pretty. I do wonder if he has some clause in his contract that requires the offensive linemen to protect his face.




Badass

of the Year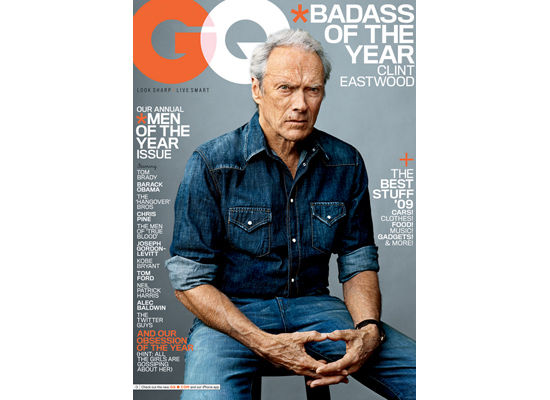 Of the YEAR?!? Come on! This guy is, like, baddest ass of all time! Do they get any tougher than Clint Eastwood? And not many guys can pull off all denim like this guy. I mean, would
you
say anything about that outfit to his face? Only if your whole goal in life is to get knocked out by an old man. Love him. He makes me want to smoke cigars and drink whiskey just so I can sound like him. It's true. If I win the lottery, that's the first thing I'm gonna do. Once I can scratch that off my list, I'll go to rehab and find ways to blow the rest of my cash.
Funnymen of the Year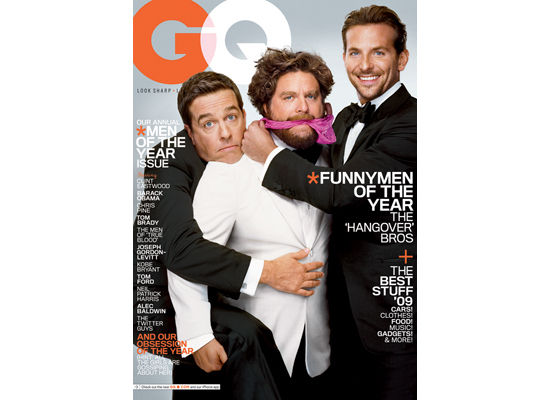 "The Hangover." A movie so funny (and such a money maker), there was talk of a sequel before it was even out of theaters. Was anyone
not
funny in this movie? Questioning why they don't call
roofies
floories
or
rapies
? Hilarious. I don't know many guys who don't talk about a wolf pack. Also, didn't know they gave out rings at the holocaust. I have to question why Mike Tyson didn't make the cover. He was so much funnier in this than in that "Tyson" documentary!
Leader of the Year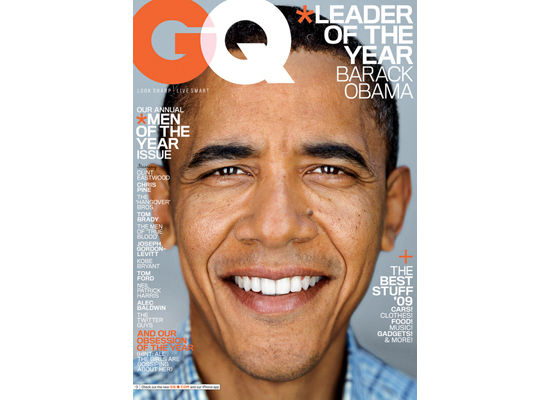 Yep. It's
that
guy. Barack Obama. In office nine months. Nobel Prize winner. Who else should they have chosen? Hamid
Karzai
? Mahmud
Ahmadinejad
?
Shimon
Peres? Kim
Jong
Il
? Angela
Merkel
? Hugo Chavez? I mean, I could keep naming world leaders, but I don't really see any currently in office who qualify. I can think of a few former US Presidents who might be a little more worthy.
Just saying, so many accolades before completing a first term might be a bit much.
Breakout of the Year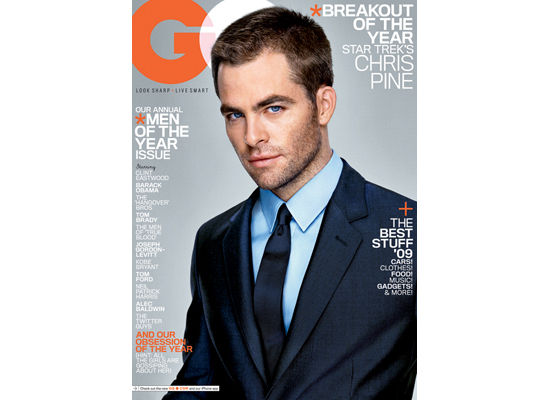 Not gonna lie. Chris Pine is one of two reasons I went to see "Star Trek." I would have totally supported this had he not reportedly hooked up with a reality TV star (um, know that I use the word "star" lightly as I refuse to put reality TV whores in the same category as actual movie/TV stars). I would rather choose that Taylor kid from "Twilight" who can't keep a shirt on. Plus, he's not hanging out with reality TV people. Double score. Maybe, I'd choose that kid from "The Middle" who whispers words. I know he's not a man, but I think he's one of my favorite new people in entertainment.
That's all I got. Who did I miss?