Jane Fonda has reinvented 73.
David Lee Roth and Van Halen are
reuniting
. Um, what year is this?
Kate Winslet looks amazing!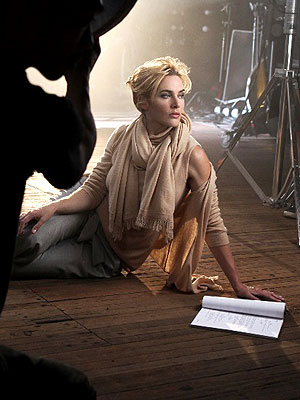 Marlee Matlin has a big ol' tax bill.
If you were a reality star and wanted to have some privacy, would you do another reality show?
Found: One New Hairstyle.
I never knew a movie about Marie Curie could be so interesting!
This news might make me watch the Tony awards.
Know why I'm not a fan of Jennifer Lopez? Because she makes some topics off limits.
The game of "Who's January Jones' baby daddy?" is still on.
I may have to skip an episode of Entourage.
Not her best hair.
Comedy Central appears to be running out of celebrities to roast.
The Big O appears to be headed to Broadway.
I guess I won't ask Kanye to perform at my next party.
Harrison Ford is not a fan of the new action movies.
Alicia Silverstone has a baby boy with a strange name.
Chris Brown's mom is, um, different.
Johnny Depp is not playing the same Lone Ranger you might remember.
Who doesn't love Rachel Zoe's push present?
This picture of a young Anderson Cooper is adorable!
The only way I'm watching this reality show is to mock it.
Whitney Houston is in rehab.
I will never understand the celebrity couple that stays together for 25 years, then splits.
Does anyone remember when Tara Reid acted? Neither do I.
NOW I'm on board with that 21 Jump Street reboot.
Has the world really been begging for a sequel to Waiting To Exhale? Or a movie version of that pregnancy book, What To Expect When You're Expecting?
I cannot believe George Clooney is 50!
This story will make Beliebers ragey. Even Bieber struck back.